Minnesota Pool Prices: What Do Inground Pools Cost in Minnesota?
When you think of Minnesota, most people think of the Land of 10,000 Lakes, but boy does the North Star state have more than it's fair share of swimming pools. It's a short swim season no matter if you live in Saint Paul or Minneapolis – high temperatures don't high swim range until around June and disappear just around Labor Day. But an abbreviated swim season doesn't stop Minnesota home owners from wanting to enjoy their backyard during the summer months with friends and family. In fact, many Minnesota pool buyers opt to install a pool heater to extend their swim season. Researching Minnesota Pool Prices? Keep reading.
Construction Costs: HIGH
Swimming Season: SHORT
Minnesota Inground Pool Owners Will Experience a Shorter Than Average Swim Season
With a shorter swim season, typically means less maintenance on your swimming pool. A survey of Minnesota pool buyers shows that over 50% opted to install a pool heater during their initial swimming pool installation. It's a good method of keeping water temperatures comfortable. Another noteworthy trend is the popularity among inground pool owners in Minnesota to integrate either a detached hot tub or attached spa to their pools to enjoy during the cooler months.
Popular Minnesota Inground Pool Features
[carousel-horizontal-posts-content-slider-pro id='71196′]
Minnesota Pool Prices by City
Minnesota Swimming Pool News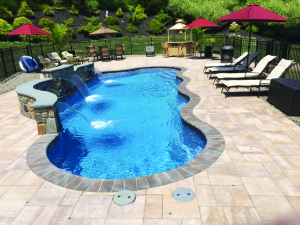 If you are thinking of installing a pool or buying a home with a pool, you should consider the benefits of swimming pools. Even if you are not an excellent swimmer, you can still enjoy swimming. Having a swimming pool at your disposal gives you access to ways of staying fit and healthy as well […]
How Much Do Inground Swimming Pools Cost in Minnesota?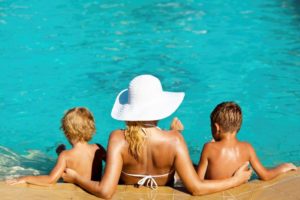 Prices for pool installation in Minnesota can vary dramatically from area to area. Labor costs for pool construction remain comparatively low in conjunction with the rest of the country.
A basic inground pool costs around $40,000 in Minnesota.
A quick survey of Minnesota pool builders in multiple cities came back with prices that start in the $40,000-$50,000 range which sounds about right for an Inground Swimming Pool in this area of the country. Obtaining permits can is easier in Minnesota than in most states, the exact permit process differs from city to city – so check with a seasoned pool builder that has experience in this regard. There are also specific laws in regards to fencing. For Minnesota residential inground pools must have a fencing enclosure at least 5 feet tall, so you'll definitely want to factor this additional cost as well.
Average Minnesota Pool Prices start at $40,000-$50,000 for a basic inground pool. Check prices from local pool contractors below.
Looking for a Swimming Pool Quote in Minnesota?
Fill out this quick form and get a swimming pool quote online from top pool builders in your local area.