Buying an Inground Pool in Arkansas
Arkansas gets a wide range of weather. Some months are hot – some are cold and stormy. Still, the swim season starts early in Arkansas and the season doesn't close down until well after labor day. With the weather as unpredictable as it is in Arkansas, many pool buyers opt to add an automatic pool cover due to severe shifting weather. Researching Arkansas Pool Prices? Keep reading.
Construction Costs: LOW
Swimming Season: LONG
Long Swim Season
All over Arkansas, the temperatures begin to rise early spring and stay high and humid until late fall. With a longer than average swim season, Arkansas pool buyers think about extra features that make their backyards the place where they are eager to spend the majority of their time. Think staycation!
Popular Georgia Inground Pool Features
[carousel-horizontal-posts-content-slider-pro id='71196′]
Arkansas Pool Prices by City
Arkansas Swimming Pool News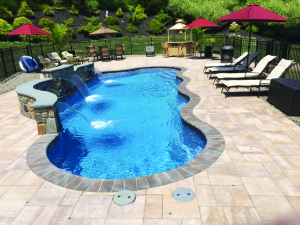 If you are thinking of installing a pool or buying a home with a pool, you should consider the benefits of swimming pools. Even if you are not an excellent swimmer, you can still enjoy swimming. Having a swimming pool at your disposal gives you access to ways of staying fit and healthy as well […]
When people think of installing a custom pool and deck in their yard, the first thing that comes to their mind is the fun factor. There is no question your loved ones will get countless hours of fun with their brand new swimming pool; however, there are lots of other reasons they need to think […]
How Much Does it Typically Cost to Install an Inground Swimming Pool in Arkansas?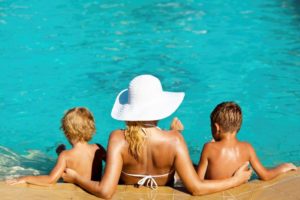 Pool construction costs are lower than average in Arkansas and you might be pleasantly surprised at how reasonable installation costs are in comparison to other states, especially if you've been doing your homework on this site to see what pools cost in other states. A quick survey of Arkansas pool builders in multiple cities came back with prices that start in the $30,000-$40,000 range which sounds about right for an Inground Swimming Pool in this area of the country. Pool construction permits are easy to come by in Arkansas and there are no state wide laws in regards to barriers or special fencing however many Arkansas swimming pool buyers add on an automatic pool cover to keep debris out of their pools during stormy months.
Average Arkansas Pool Prices start at $30,000-$40,000 for a basic inground pool. Check prices from local pool contractors below.
Looking for a Swimming Pool Quote in Arkansas?
Fill out this quick form and get a swimming pool quote online from top pool builders in your local area.